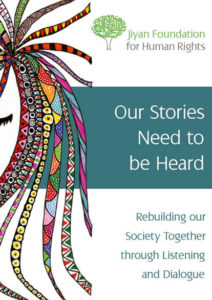 Our Stories Need to be Heard – Rebuilding our Society Together through Listening and Dialogue
The booklet combines stories from patients and staff of the Jiyan Foundation to aid parents, teachers, community leaders and others to discuss the trauma that was brought by ISIS with children and youth, and provide strategies to counter the destructive messages that have been spread by the group.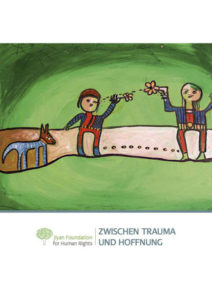 Voices of Trauma and Hope
This brochure contains a selection of eleven representative survivors' testimonials. We created this booklet to share our patients' stories with a larger community. We feel it is essential to help the survivors speak out, in the hope that one day all people will enjoy their fundamental human rights in Iraq.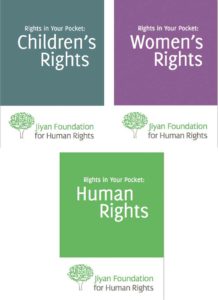 We believe that a person who knows their rights has a better chance of getting their rights realised. Rights in Your Pocket is a series of pocket-sized booklets detailing fundamental human rights and specific women's and children's rights in Kurdish and English.